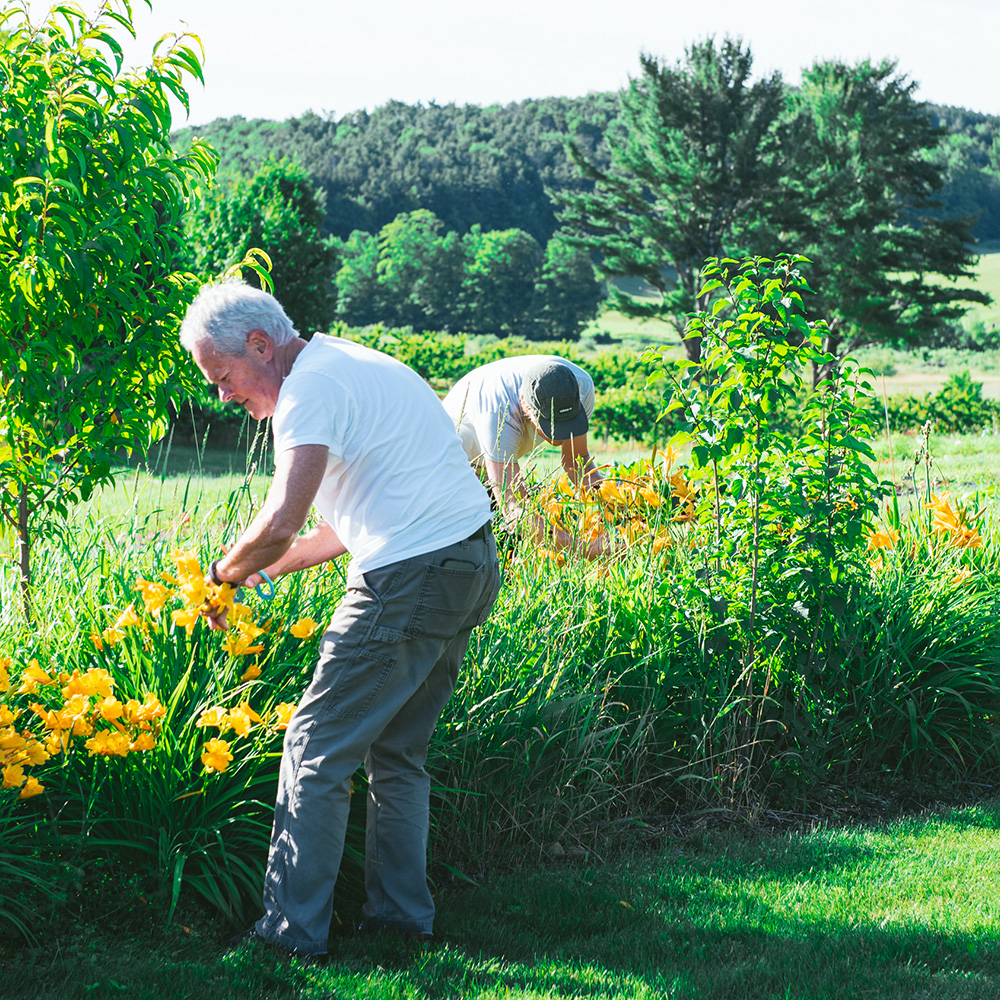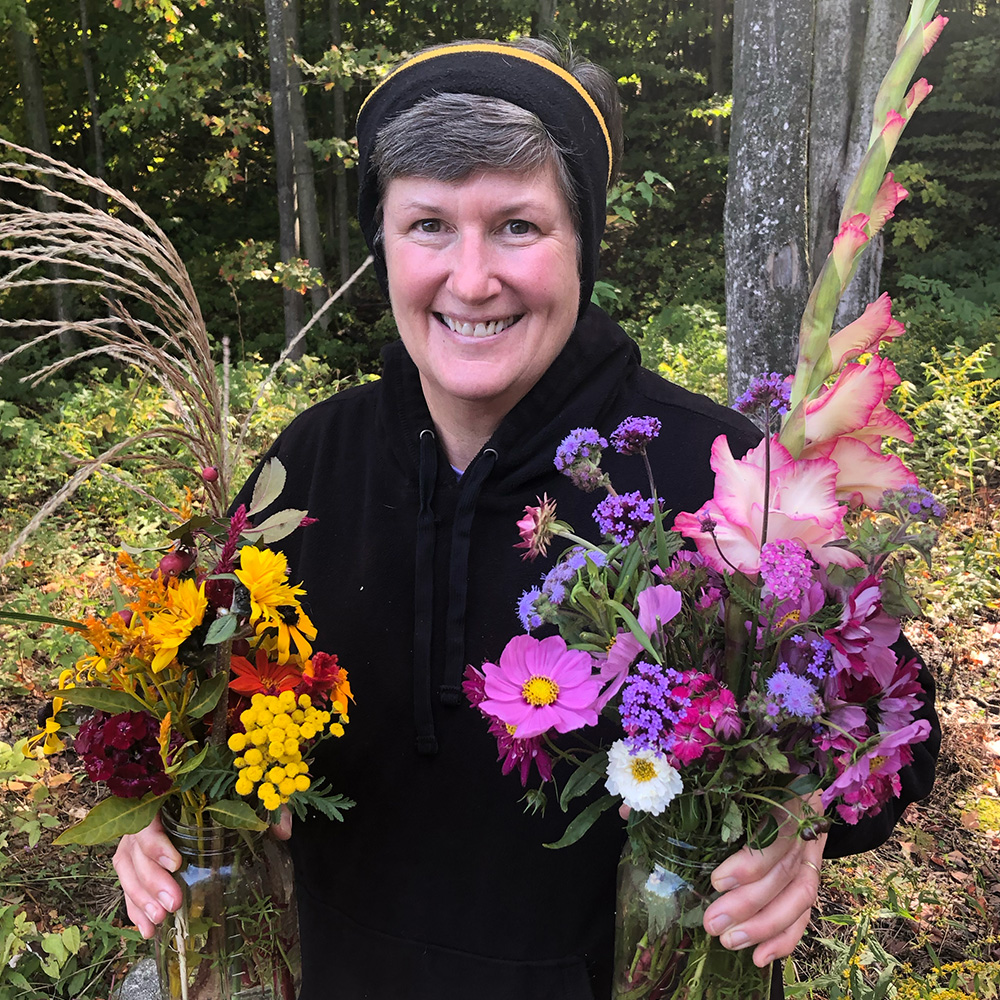 Late May through early October
We hope you enjoy a joyously colorful bouquet of flowers as much as we do! What better way to give a beautiful lift to you or a loved one's day!? While the winds of winter are still howling In March, we start sowing trays of seeds (at last count in 2022, 60!) in our home, anticipating their summer beauty. May's weather dictates when we get these seedlings accustomed to the outdoor weather by taking them outside for lengthening periods of time (aka "hardening off"). June finds them all nestled in their summer beds. Every year, we are delighted by the process of tiny seed becoming a stunning plant of flowers. Come pick at your leisure, breathe in the scents, and design your own bouquet. We provide the snippers, a packet of flower food, and instructions as needed (including approximate size of bouquet).
Flowers are available for U-Pick, premade bouquets, or bulk buckets of freshly cut flowers
U-Pick: We have two large garden areas bursting with over 100 varieties of flowers and foliage available for you to pick a bouquet of joy. To be outside picking flowers on the Leelanau Peninsula, surrounded by nature, is to be in a calming, healing place. Snip tulips, hyacinths, and daffodils in the spring, followed by lupine, coral bells, peonies, and lilies. Next up are larkspur, cosmos, and zinnias, then bee balm, lavender phlox and sweet William. The late summer ends with dahlias, asters, and Mexican sunflower. You will likely see varieties that were mainstays in your grandmother's garden—sweet peas, anyone?
Premade bouquets: We are up at the crack of dawn to harvest buckets of flowers. We make premade bouquets that are available daily at the farmstand out front by the road, up in our barn, at the Northport Farmer's Market (6/3/22 – 9/9/22) and the local Tom's Northport Grocery Store. We also take orders for special events such as wedding rehearsal dinners, birthdays, and anniversary table centerpieces.
DIY Brides: Brides and their wedding parties are welcome to come check out the offerings if they wish to consider DIY bouquets or centerpieces. Here is a link to the general timing, and colors of flowers available throughout the season. These flowers make for a lovely blah blah blah that reflect your own personality and color preferences. You will have access to an open barn with tables, running water, buckets, clippers etc. in which to work.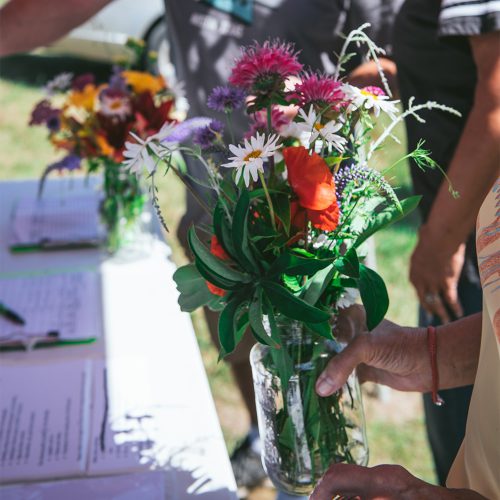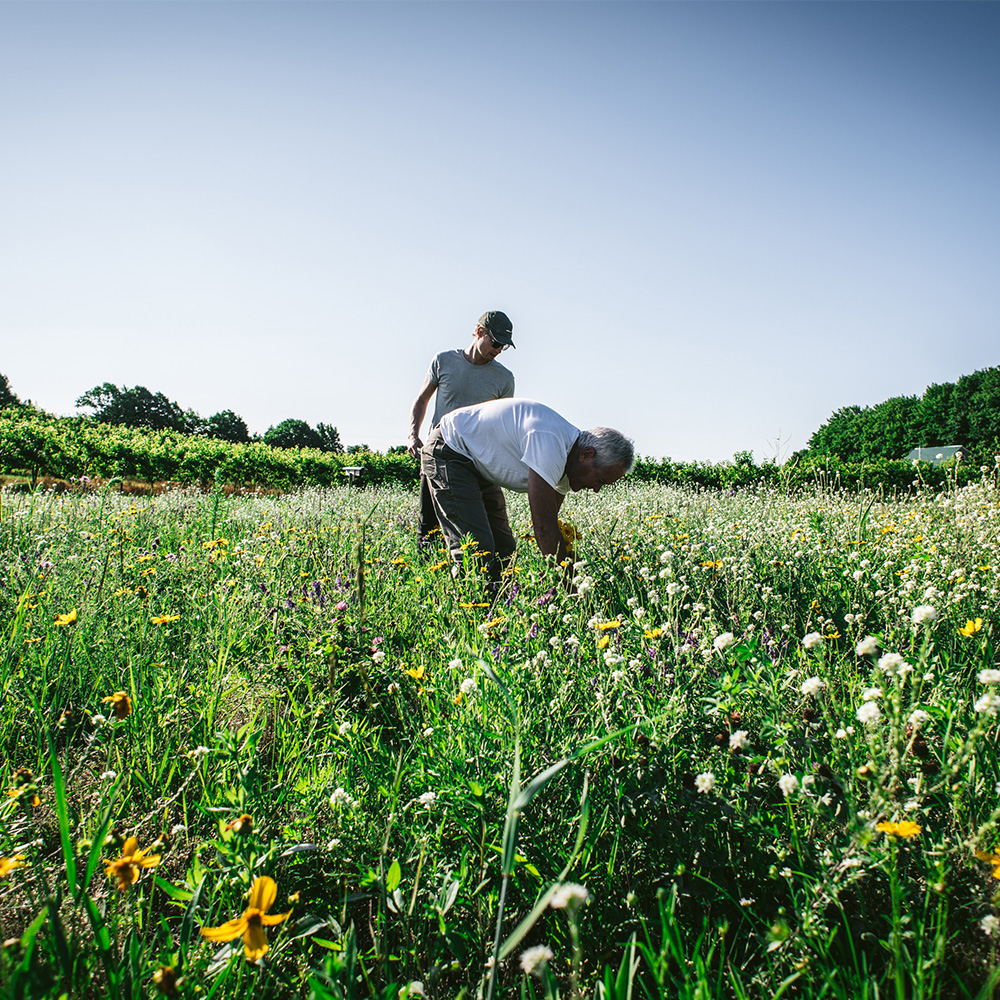 Ageratum
Agrostemma
Aster China
Baby's Breath – Covent Garden
Bachelor Buttons
Bells of Ireland
Bupleurum
Calendula (4 varieties)
Celosia (6 varieties)
Coneflower (P)
Clarkia
Cleome
Columbine (3)
Coral bells (P)
Cosmos (4)
Craespadia ("Drumstick")
Daisies (Montauk, Shasta, Early) (P)
Day lilies (p)
Delphinium (b)
Dill
Eryngium (Silver Glitter, Blue Glitter) (P)
Euphorbia ("Snow-on-the-Mountain")
Dusty Miller
Flax (P)
Foxglove (B)
Gilia Globe
Gladiolus
Gomphrena
Irises (bearded, Asiatic) (P)
Lavender
Larkspur (several colors)
Lady's Mantle (P)
Liatris (P)
Lisianthus (several colors)
Lilacs (purple, white)
Love-in-a-mist (nigella)
Lupine (several colors)
Marigold
Mexican Sunflower ("tithonia")
Nasturtium
Obedient plant (P)
Oriental poppies
Peonies (several varieties)
Pincushion (Scabiosa) (3)
Ranunculus
Rudbeckia, AKA Black-eyed Susan (several, including Indian Summer)
Snapdragons
Strawflower
Sunflowers (13 varieties)
Sweet peas
Sweet William (4)
Tulips
Upright Verbena
Veronica (Pink purple) (P)
Yarrow (several varieties) (P)
Zinnias (12 varieties)
Amaranthus Cruentis "Autumn's Touch"
Asparagus
Basil
Chives
Dill
Elderberry
False Spirea
Kale
Lemon balm
Pussywillow
Redbud
Sage
Serviceberry
Wormwood