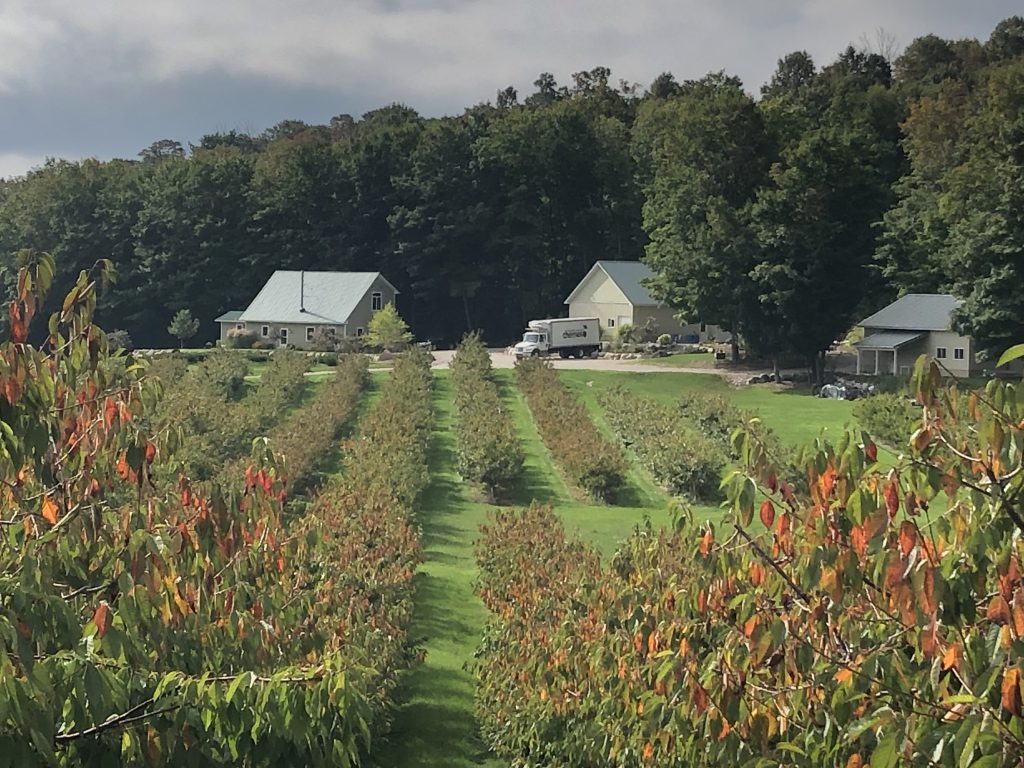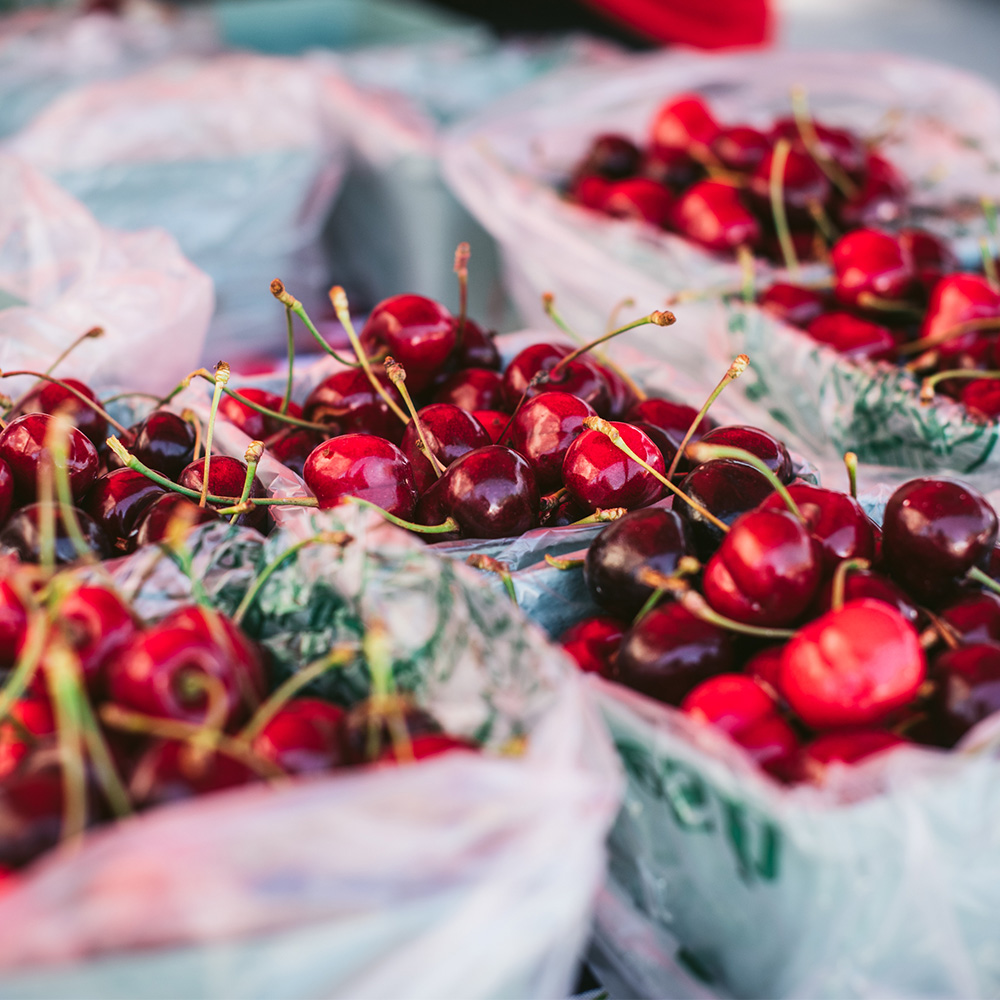 Cherries, Flowers & More at the Farmstand!
HH Cherries carries several products related to cherries and flowers at our farmstand. We have a small roadside stand that is open when flowers and cherries are in season. You can also pick your own flowers and drop off cash or check in the cashbox. Most of the season, we also have a farmstand by our home, a quarter mile up the driveway to the big barn. You can purchase pre-picked cherries and flowers, as well as other goods such as logo clothing, honey, and cherry pitters at our farmstand. You can also call us to come up into the homestead and arrange to meet with us to purchase items.
Our subscription CSA orders can be picked up each weekend from 8 am Friday morning through Sunday at 5 pm, in the cooler in the big barn. If you purchase a cherry CSA, you will receive an email a few weeks before the first pickup date explaining where and how to pick up your order.
We are continually adding to our offerings; we now carry the following:
Freshly picked sweet cherries; variety depends on seasonal timing
Freshly cut flower bouquets, both in jars and in sleeves
Logo tee shirts, long sleeve shirts and onesies come in a broad array of sizes.
Mugs with our logo
Cherry pitters that pit 6 cherries at a time
Wreaths, starting the week before Thanksgiving
Gift cards ~ let them choose!
And more to come!
So swing by and see your cherry orchard homestead, spend some time in the fields with the cherries and flowers, or just enjoy the quiet and peace of the place we call home.