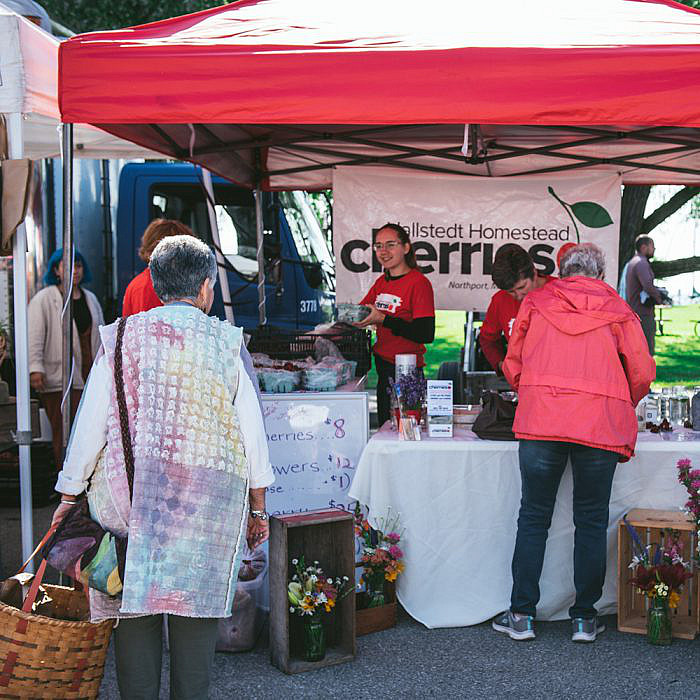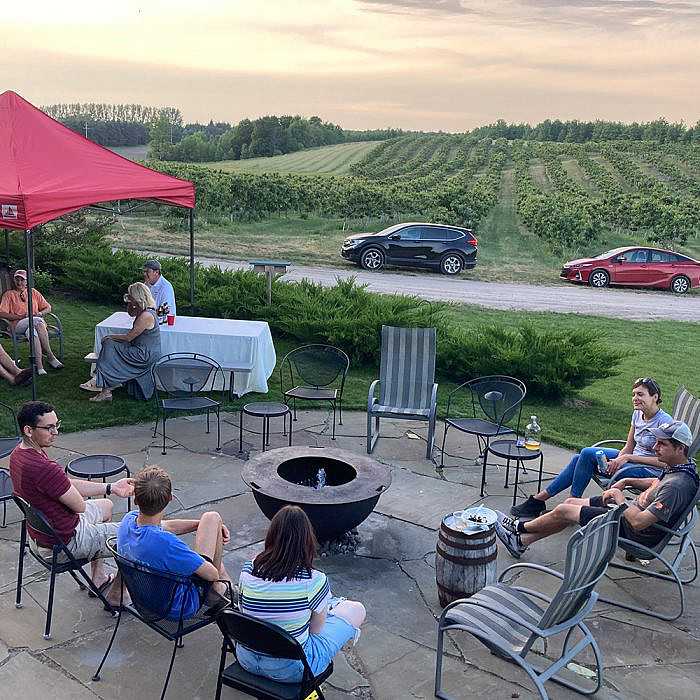 HH Cherries is more than a U-pick destination for cherries and flowers. We participate in the local Northport farmer's market all summer long, engage with our volunteers for those wanting to spend time in the dirt for some fun and learning, host a Wednesday night speaker series around a campfire, and coordinate special events for small private events. We strive to make the land available for those wanting to support and learn about agriculture.
Joins us at the Farmers Market
The Northport Farmer's Market is every Friday from 9am-1pm at the Northport Marina. It is a gorgeous setting on the bay with one of the largest number of vendors in the county. It is worth the drive!
Volunteer at the Farm
Our volunteers are called Hallstedt Home Heroes because that is what they are to us…. Heroes! No agricultural experience is necessary. In exchange for some free labor, we have several perks throughout the entire year from making maple syrup, picking wild ramps, some potlucks and of course cherries and flowers. Email us to sign up!
Join us After Hours
"Cherries & Flowers After Hours" is a speaker series where guests hear from local speakers about their passion for various topics. It's our version of a TED Talk, but more fun! Each event will begin with a 15-25 minute talk from our guest speaker and end with a Q&A session. After, we invite attendees to walk the property, roast marshmallows, sit by the campfire, or u-pick cherries and flowers. We ask that you bring your own beverages, snacks, and a blanket or chair, as seating will be limited. Rain or shine, the show will go on! The series will continue every Wednesday at 7 p.m. through August. Each event will have a different speaker sharing a passion they hold, so come every Wednesday for a new experience and source of knowledge!
And finally, we do host some private events throughout the year. If you or your group want a special function, let us know to see how we can accommodate your request.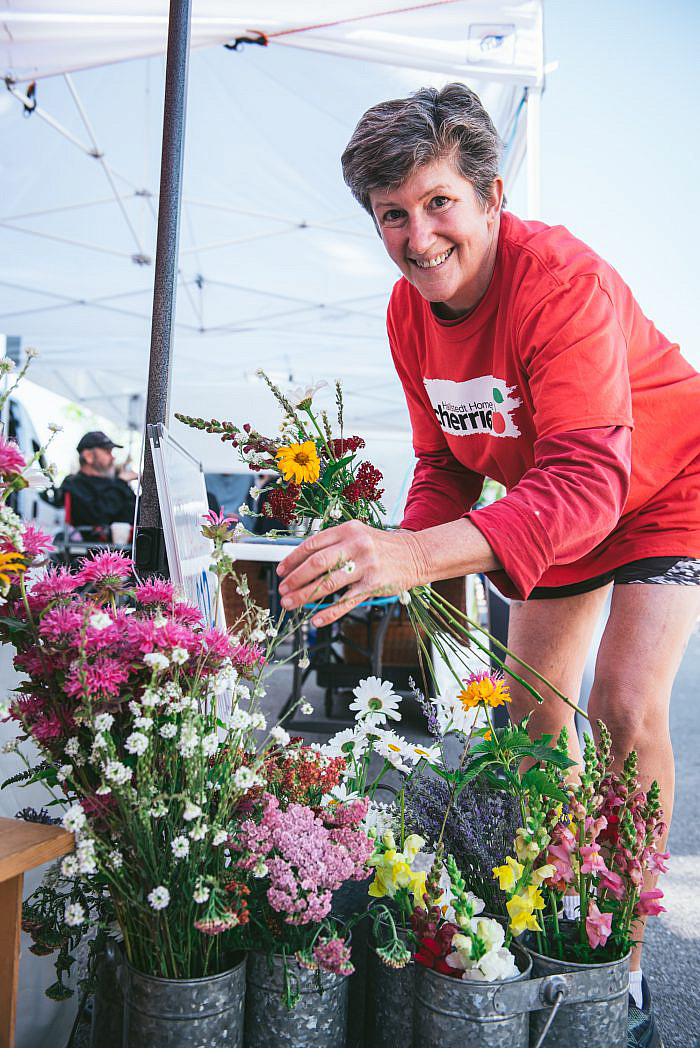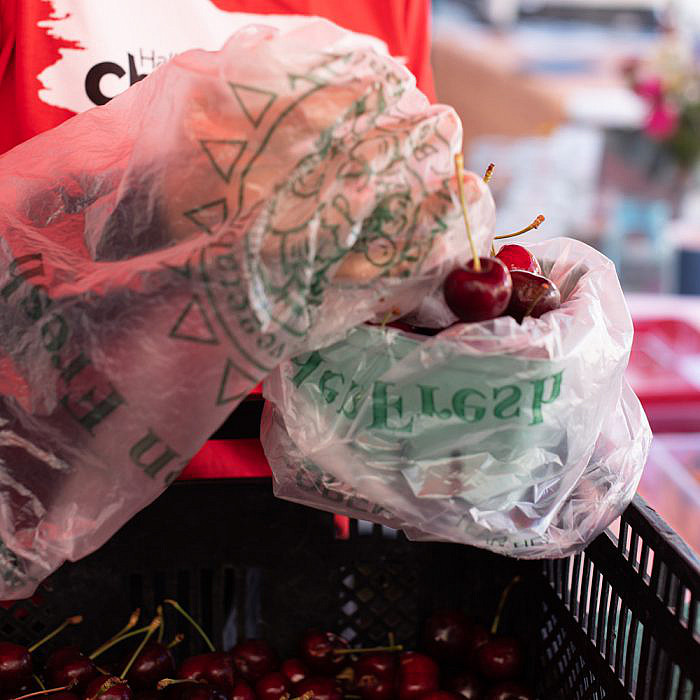 March and April
Mid March/April : Maple Sap running with Syrup!
26: Adopt a Highway: HH Cherries Heroes M22 Clean Up. 1pm start
May
9-27th: Wild leaks available in the woods
30: HH Heroes Volunteer Dinner and Welcoming of Interns
June
10: Northport Farmers Market – Flowers
16: Evergreen Young Adult Cookout (PRIVATE EVENT)
17: Northport Farmers Market – Flowers
22: Speaker Series "Cherry and Flowers after Hours"

Vision Casting: How HH Cherries Came to Be (by Phil Hallstedt)

24: Northport Farmers Market – Flowers
29: Speaker Series "Cherry and Flowers after Hours"

What exactly is Hospice?  Removing the fear.  (by Debbie
Zinger)

30: HHH Volunteer Dinner and Welcoming of Interns
July
1: Northport Farmers Market – Flowers
6th: Northport Omena Mobile Blood by Chamber of Commerce
6th: Speaker Series "Cherry and Flowers after Hours"

Dark Skies: Preserving our Milky Way Views (by Barb Foster)

8th: Northport Farmers Market – Cherries and Flowers (maybe)
12-16th: Home Delivery and Truck Tour Shipments Begin
13th: Speaker Series "Cherry and Flowers after Hours"

What we can learn from the Deaf and Blind (by Thomas Hoxsie)

15th:  9am-1pm: Northport Farmers Market – Cherries and Flowers
19: 1pm start.  Adopt a Highway: HH Cherries Heros M22 Clean up
20th: Speaker Series "Cherry and Flowers after Hours"

Music as Health (by Dr. Tim Brimmer)

22nd: Northport Farmers Market – Cherries And Flowers
24th: Antique Car Cookout – (PRIVATE EVENT)
27th: Speaker Series "Cherry and Flowers after Hours"

Observatory: A Universe of Possibilities (Ardis Herrold)
Telescope Viewing after dark (11pm)

29th: Northport Farmers Market – Cherries And Flowers
August
3rd: Speaker Series "Cherry and Flowers after Hours"
5th:  9am-1pm: Northport Farmers Market – Cherries And Flowers
10th: Speaker Series "Cherry and Flowers after Hours"
11th: Post Harvest Cookout for HH Hero Volunteers and Interns
12th:  9am-1pm: Northport Farmers Market –Flowers (maybe cherries?)
19th

:  9am-1pm: Northport Farmers Market –Flowers

26th:  9am-1pm: Northport Farmers Market –Flowers
September
9th: 9am-1pm: Northport Farmers Market –Flowers (Last one)
27th:  Adopt a Highway: HH Cherries Heros M22 Clean Up. 1pm start: